Orewa was buzzing over the summer weekends with great festivities for all the family. As we settle into the cooler months it's wonderful to see the town still busy with many enjoying our great restaurants and cafes. Make sure to stroll by our windows down "the Lane" and peek inside to see our ever-changing frames, there is always something new.
The Story Behind The Store
The final chapter of our 3 part journey to show you who, how, and why we are here.
Our existing store at 10 Bakehouse Lane was becoming a very tight squeeze, so in the middle of 2016 Petra and Angela engaged retail fitout specialists, Spaceworks, to design our new space. This involved cutting a hole in the wall between number 10 and number 12 to give us our new retail area and examination rooms. Disruption was kept to a minimum and amazingly we only had to close for 1 day of trading!  We are absolutely thrilled with the outcome, it is a joy to work in and we love being able to extend our frame range and optometric services to be one of the best practices in NZ.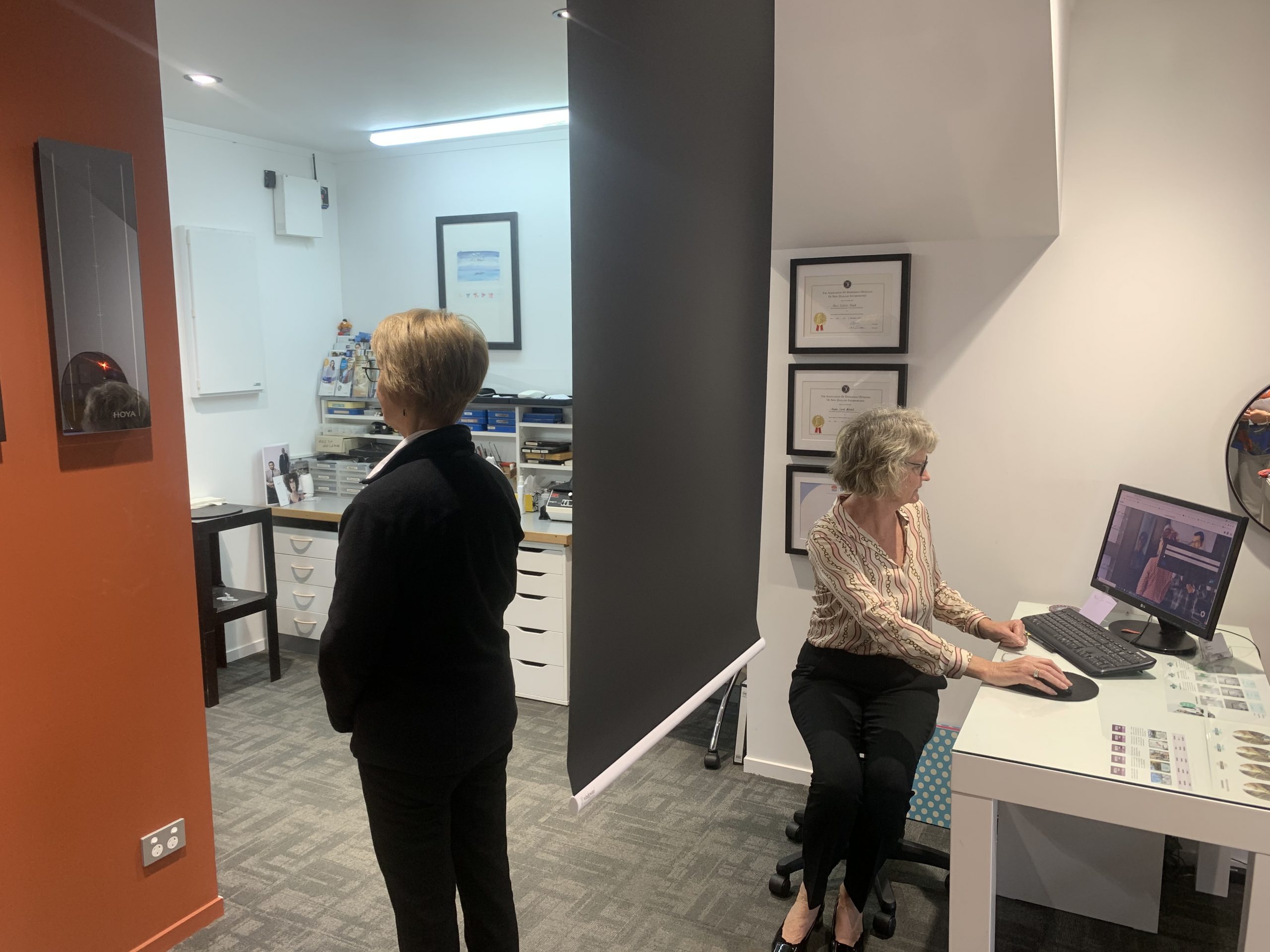 What's New Instore?
We pride ourselves on offering our customers the latest technology in every aspect of eyecare and eyewear. Lens technology is always advancing in designs and coatings. As dispensing opticians, we want to use the best tools possible to take precise & reliable measurements. This contributes to a satisfying outcome for your new glasses. Our latest measuring device that replaces the tower in our dispensing area is the HOYA VisuReal Mirror. This is an innovative video centring system using a ground-breaking six camera set up behind the mirror. It will automatically take multiple photos of you wearing your new fames in a natural posture with no extra jigs necessary. This allows us to evaluate the images to determine the measurements the lab requires to get your lenses designed and positioned perfectly for you! We are loving this new technology and would love to demonstrate how fast and accurate it is next time you get your glasses updated.
Managing Childhood Myopia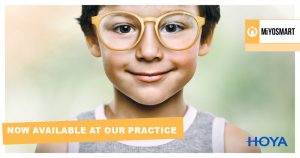 Research has established that managing myopia in its early stages can slow its progression, reducing the potential risk of developing high myopia and its associated conditions. This not only involves correcting the blurred distance vision associated with myopia but also employing treatments and strategies proven to slow the progression in children. 
If myopia in your child is identified or suspected, our optometrists can recommend contact lens options such as Ortho-K or MiSight Disposable Lenses. 
Now there is another myopia management option for kids who love glasses!! We are pleased to announce we have now been accredited to dispense award-winning MiyoSmart spectacle lenses.⠀⠀
MiyoSmart lenses protect vision in children by slowing down myopia progression on average by 60% (*compared with those wearing standard single vision lenses), at the same time as they correct myopic refractive error.⠀⠀
Laura has been promoted to a Trainee Dispensing Optician, so over the next 2 years will be completing the theory course and learning the practical skills from our team of Dispensing Opticians.
Alex is our new receptionist; she has joined us following her return from her UK OE.